Submit an OC to
The Cupcake Chronicles Comic
Are you a fan of Appledash? A fan of this story? Want to be part of this story in some way? Well, here is your chance. All you need to do is provide a 3D model of your OC, and no modeling skills required.
Please remember that this story takes place before season 2 so no other creatures but ponies. May make an exception for batponies. I may also reserve the right to demote your Alicorns to Earth Ponies.

How to submit
1: You are a modeler
You know a modeler
You can commission a modeler
Make sure your model is fully rigged and one can change the facial expressions. It would be nice if you could cheer on Rainbow Dash or get angry at bigots instead of just standing around looking cute. It would also be nice if the model kept to the style of the comic (Ponynahka style)
The model formats that I know of that support bones and face flexes are:
Source MDL/SMD blend files GLTF/GLB FBX
Pack down your model and any associated files like textures (VTF, PNG) into a ZIP and send it over.
2: For everyone else
Slap together something that resembles your OC in PonyLumen's 3D Pony Creator, save your pony by clicking Download ponySave, then put that file and your Cutie Mark into a ZIP and send it over.
Be sure that your Cutie Mark looks good in the editor so that it looks good in the comic as well.
Your Name:
How would you like to be featured?




Modeler's Name:
(PonyLumen)
OC Name:
OC Package:
Max file size: 250 MB
Preview of Participants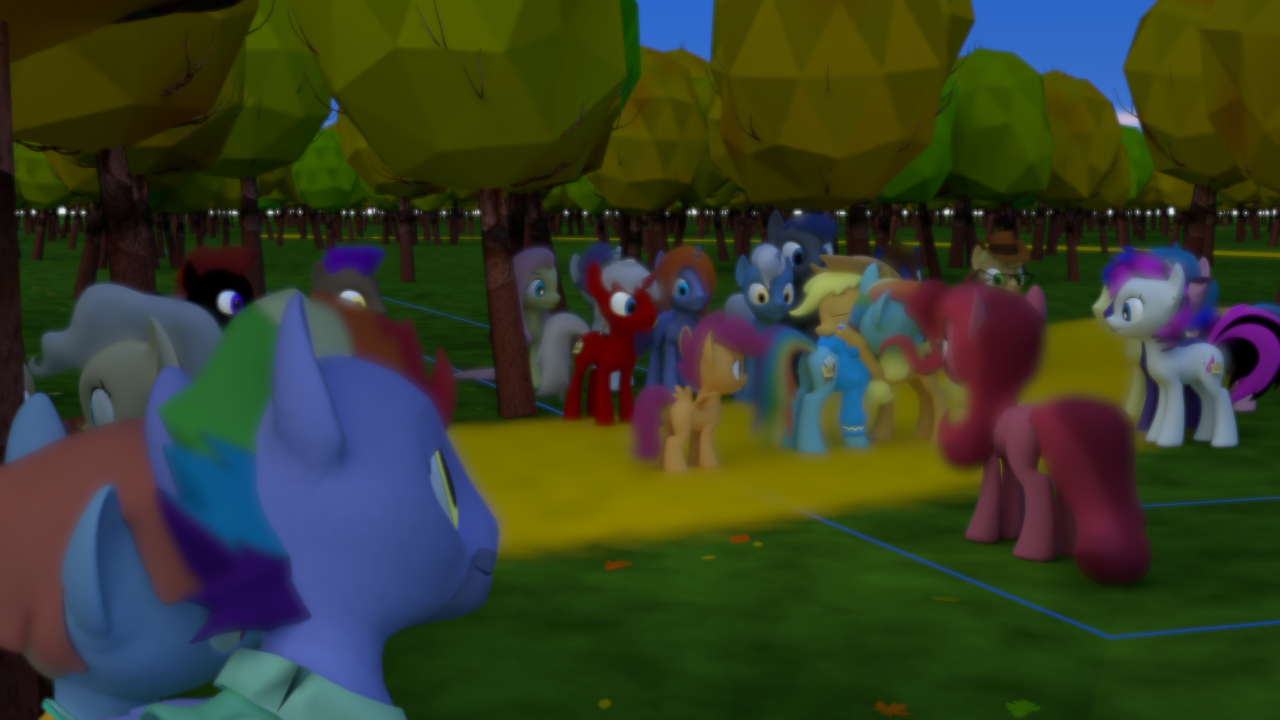 Racers: 1
Spectators: 1
Protesters: 0
Background ponies: 1